Via
Shakesville
...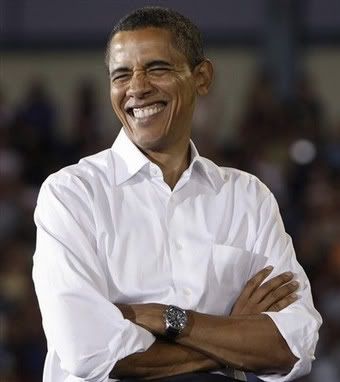 Our new President. I've never been more excited. 338 electoral votes, by the latest count.
Initiative 1000 in Washington state looks like it will pass by a large margin.
Washington Gov. Christine Gregoire looks like she will be re-elected (although the race is still close, currently at 52-48).
And California's Prop 8 looks like it might pass by about 300,000 votes. It stands at 54-46 right now - but only 22% of precincts are reporting, and San Francisco is not one of them. Prop 8's passage will be a real dampener on the evening. But we'll see what tomorrow brings.